OUR FEATURED HOUSE & LAND PACKAGES
What is a house and land package? 
When most people imagine buying a home, they picture either settling in an already built home, or going through the arduous process of finding a plot of land, finding an architect, and matching a design to the block. A house and land package gives you the best of both worlds – offering the ease of a beautiful property in the area you want with the confidence and flexibility of constructing your new home from scratch.
By choosing one of our house and land packages, you can rest assured that you're getting a home that suits your block – and looks great on it too! Select from a range of locations across the country and from some of our most popular designs and know that the price listed is all you have to pay – no surprises, no cost overruns, just one price between you and your new home. And with more than 40 years of experience in home building, you can build with confidence when you choose Hotondo Homes.
How do house and land packages work?
Buying a house and land package with Hotondo Homes could not be easier. By the time you're ready to look at our listings, we've already done all of the hard work for you. Just answer these three questions and you'll be turning the key on your new home in no time.
Where do I want to live? Hotondo Homes is a national company with access to prime land across eastern Australia. We can offer plots in up and coming and established developments in some of the most desirable cities in Australia, so start browsing our listings and find somewhere you'll love to be.
What do I want in a home? We offer more than 90 flexible home floor plans for our home buyers, allowing them to build precisely the home they want. From fully equipped, classically styled homes for first home buyers to sprawling, modern two-storey properties for growing families, our designers offer floor plans to help every client achieve their dream lifestyle.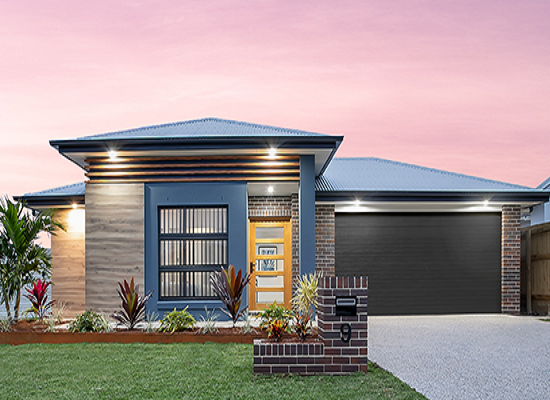 How can my home reflect my lifestyle? Further tailor your new home to your exact specifications with a range of inclusions from cabinetry to bathroom and kitchen fixtures, interior and exterior doors and more. The result is a home that's truly yours, from top to bottom.
Talk to a Hotondo Homes builder today to start your journey to your new home.
What are the benefits of a house and land package? 
For those looking for a smoother journey to turning the key on their new home, a house and land package is a good idea. Don't go through the hassle of struggling to find a home design to suit an available block of land – Hotondo Homes offers a ready-to-build solution. We pre-match each block with a beautiful home design, offering you the certainty of a fixed price package with the flexibility of our tailored floor plans. Save time and energy while still getting a home that reflects you with Hotondo Homes' house and land package deals.
How affordable are house and land packages? 
House and land packages allow buyers to save money by saving time. Traditionally, buyers would acquire the land and then approach designers to develop a home for the land, before finding a builder to execute on the design. Throughout that time you're paying interest on your loan for the land, money for rent or mortgage repayments for your current place and – most importantly– energy and stress as you work towards your home.
A house and land package with Hotondo Homes eliminates all of that. Lock in a price today and know exactly what you'll have to pay. No surprises, no losing money to interest in the event of construction delays, just one figure you have to focus on.
Are house and land packages suitable for first home buyers?
House and land packages are an exceptional choice for first home buyers. Being a fixed price, you know exactly what you can afford and whether what you can borrow covers the cost of the property, giving you transparency even before you sign a sales contract. Additionally, the cost of the package is often split into a separate construction mortgage and a land mortgage, with the construction mortgage disbursed as the home is built, meaning you only pay interest on a slowly growing portion of the loan prior to completion.
How is stamp duty payable on a house and land package? 
Choosing a house and land package offers significant benefits for buyers looking to minimise stamp duty. As the house is yet to be built, you are only paying stamp duty on the land, which could save you thousands of dollars compared to buying a pre-built home. Add on top of this generous concessions for first home buyers and many of our clients can walk away with a nominal bill for stamp duty.
Do house and land packages include site costs?
All Hotondo Homes designs include a site cost allowance. Speak to a Hotondo Homes builder today to learn more.